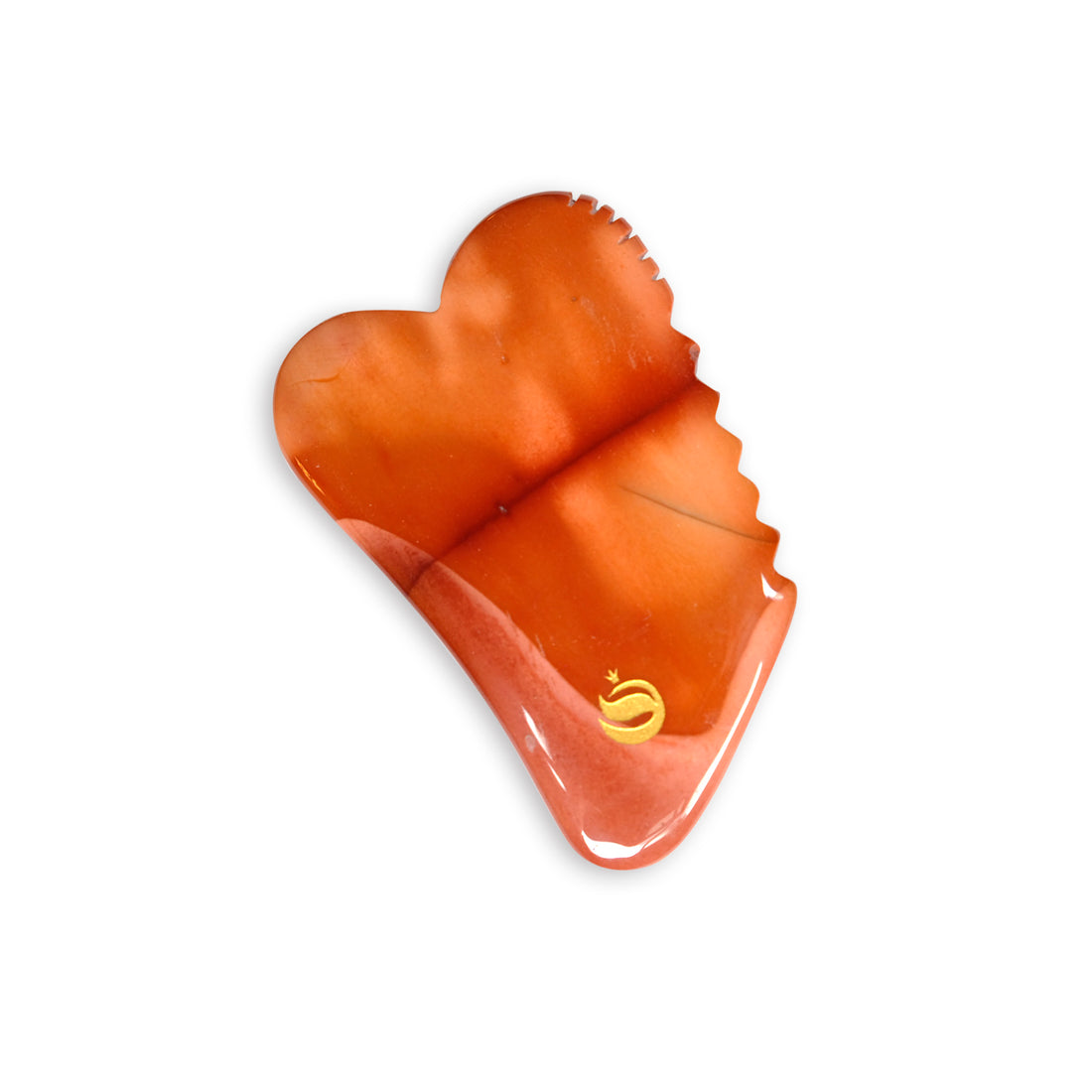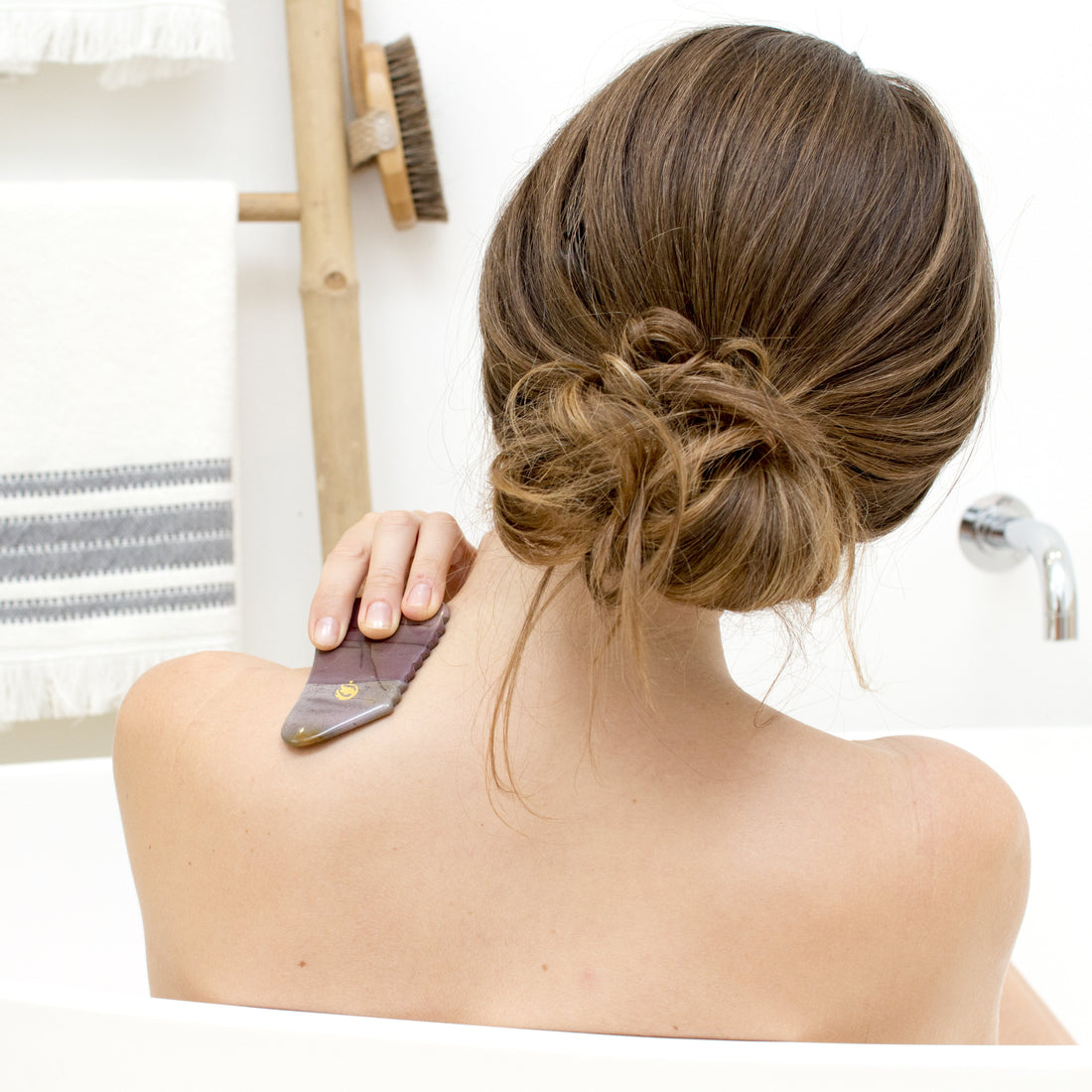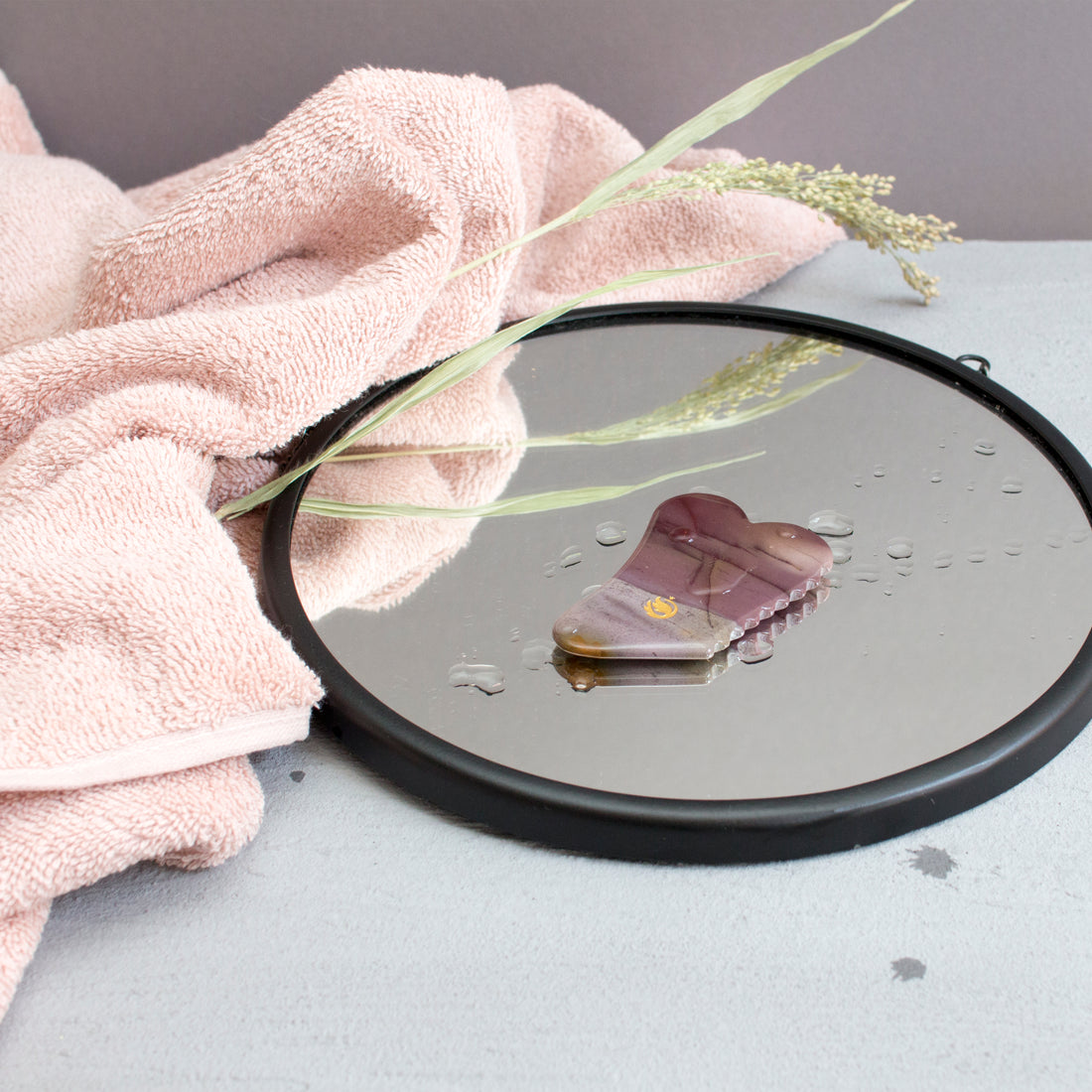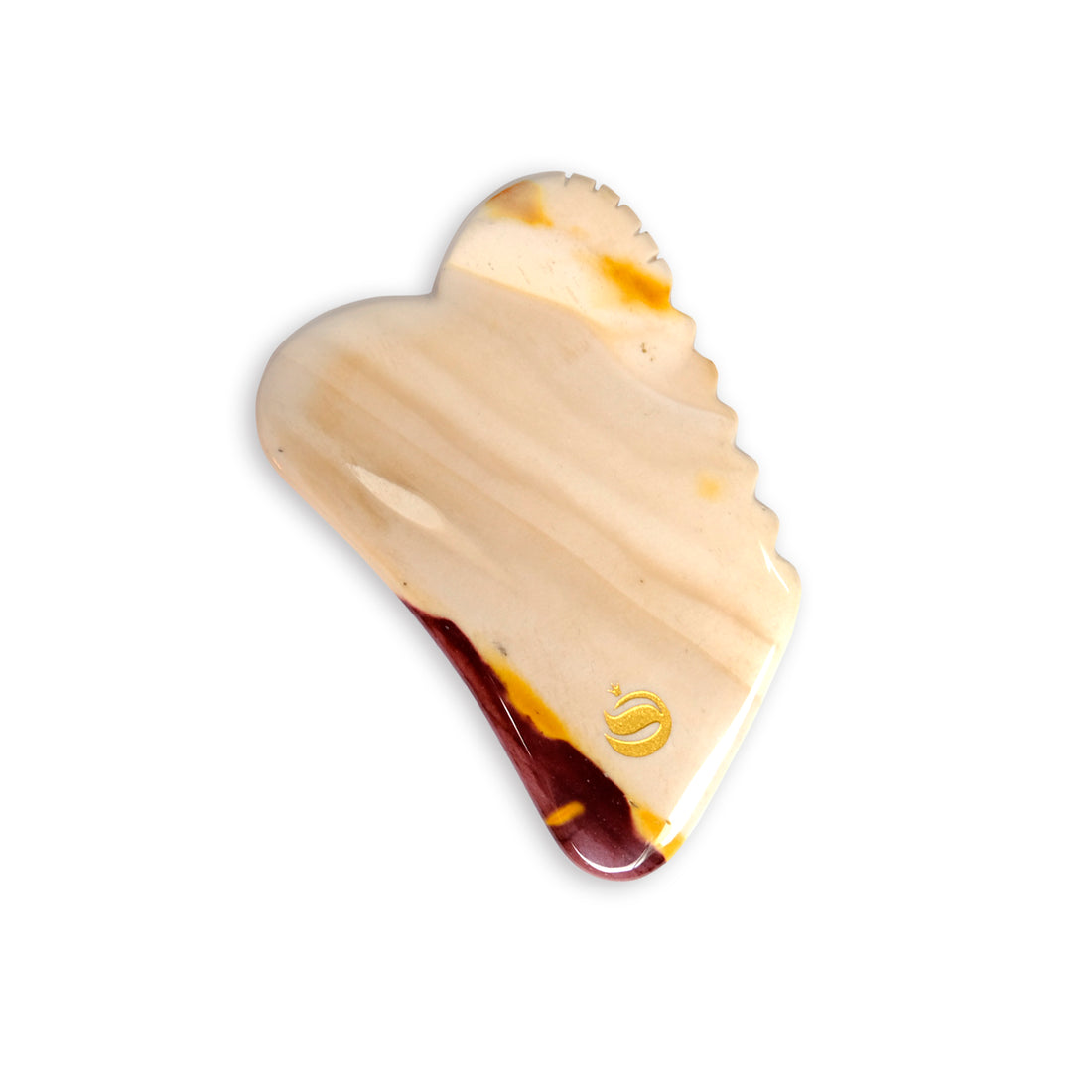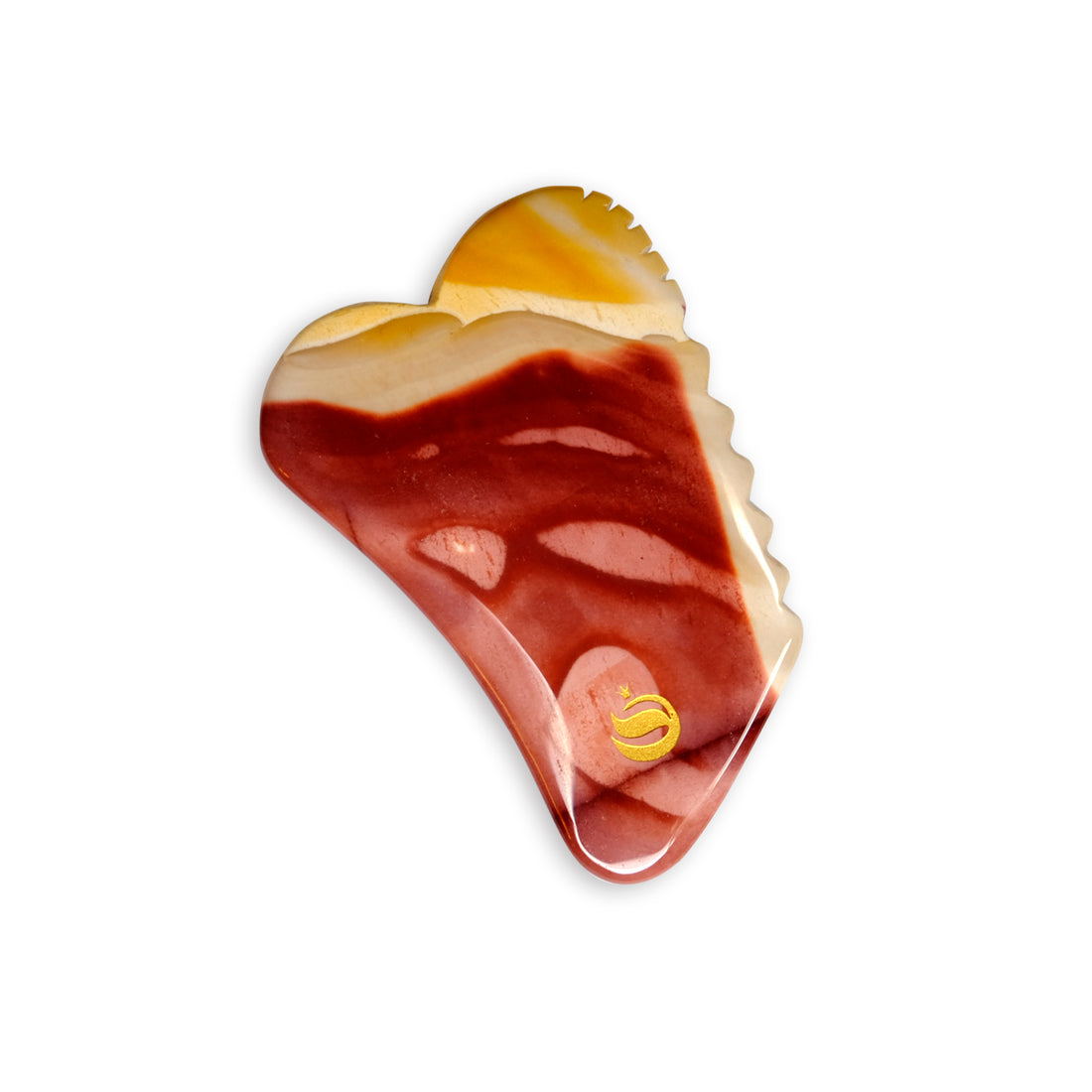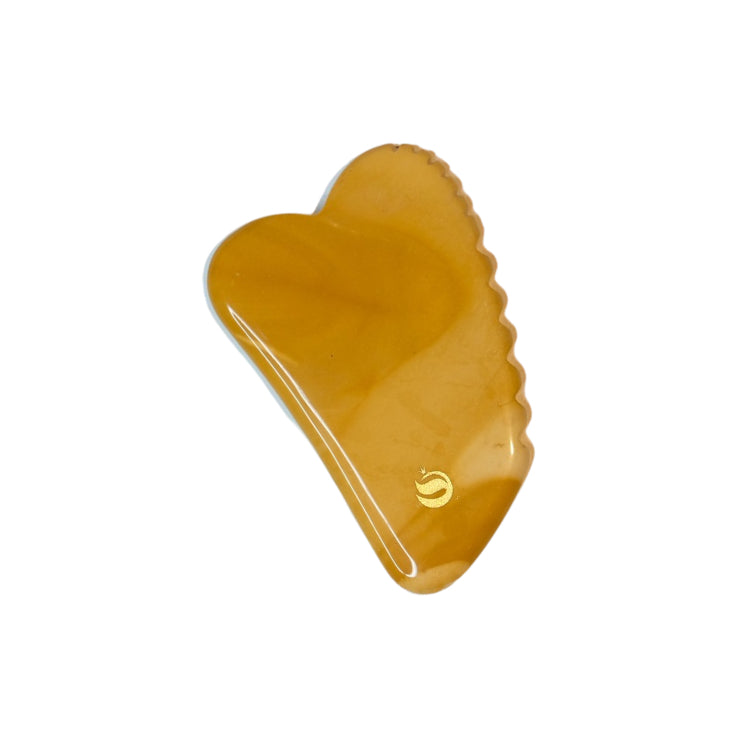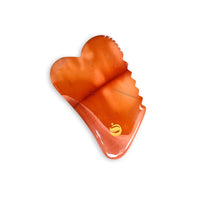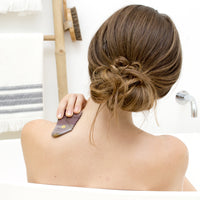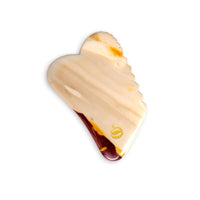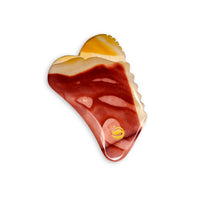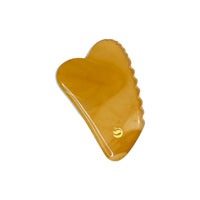 Lift gua sha mookaite (Zero Waste Edition)
At Calmlish we practise zero waste from production to post consumption and therefore we offer a zero waste edition at reduced price. Our zero zaste editions means that the crystals can have small scratches and/or colour variations.
Our Lift series is for the gua sha facial professional or the advantaged gua sha enthusiast. The different shapes and angles fits the different gua sha facial tutorials from our book.

MOOKAITE
Mookaite is a grounding crystal used in crystal therapy for its graceful aging vibes. The color varies from beige, pink, purple, red and yellow in beautiful patterns.
Please note that all our crystals are unique and therefore there will be variations in colour, shape, structure, surface etc