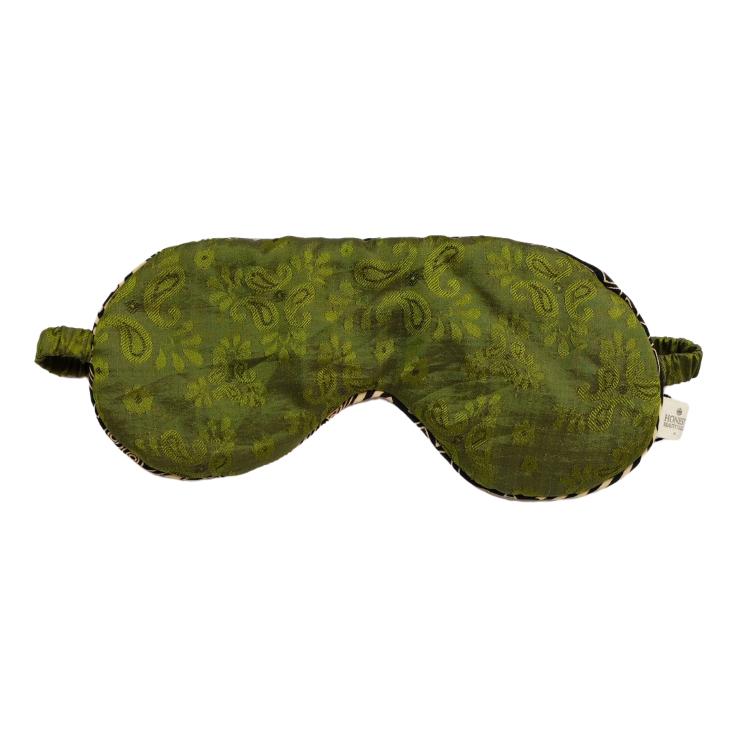 This is the result of a co-lab with the danish brand Sissel Edelbo.
This eye mask is made from an upcycled sari, that has been used by Indian woman as a sari wrapped around her body. 
This mask is without crystals. However, it has a discreet opening in order for you to fill it up with your own crushed crystal, lavender etc. You can also use it as it is. 
All masks are unique and there are only one or few masks in each colour and pattern.