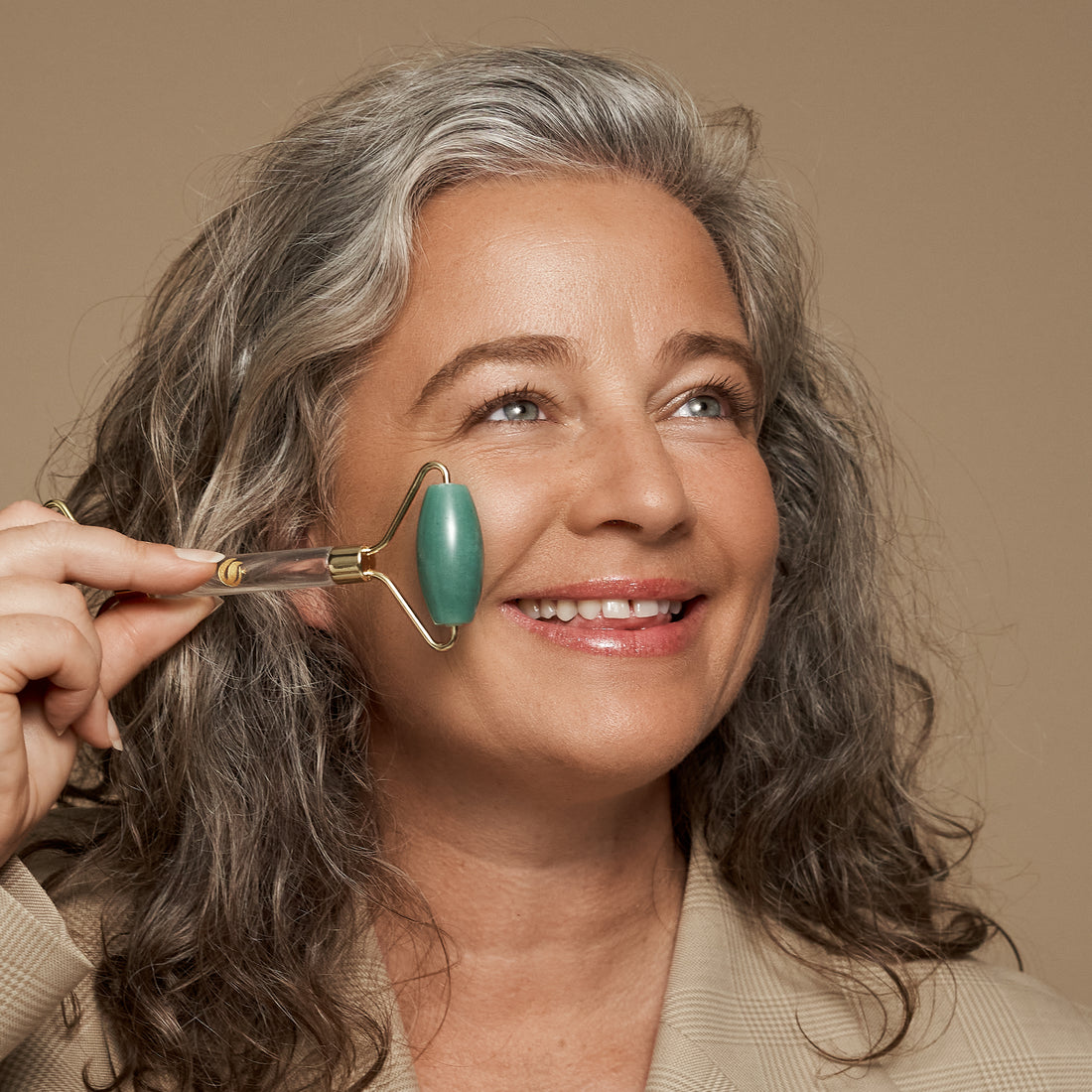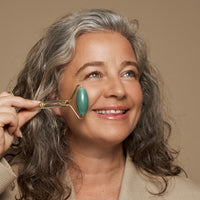 Our double ended Glow Rollers are designed for glow, facial muscle relaxation and lymphatic drainage.
The textured end stimulates stagnant areas and smoothes lines, uneven skintone and scarring.
The smooth crystal end cools, calms, relaxes facial muscles and drains excess fluid from the face.
The clear quartz handle "charges" the two crystal ends for extra crystal healing power.
AVENTURINE
Aventurine infuses your skin with vitality and helps combination skin types and their glow by moving stagnant energy from the skin.
Please note that all our crystals are unique and therefore there will be variations in colour, shape, structure, surface etc