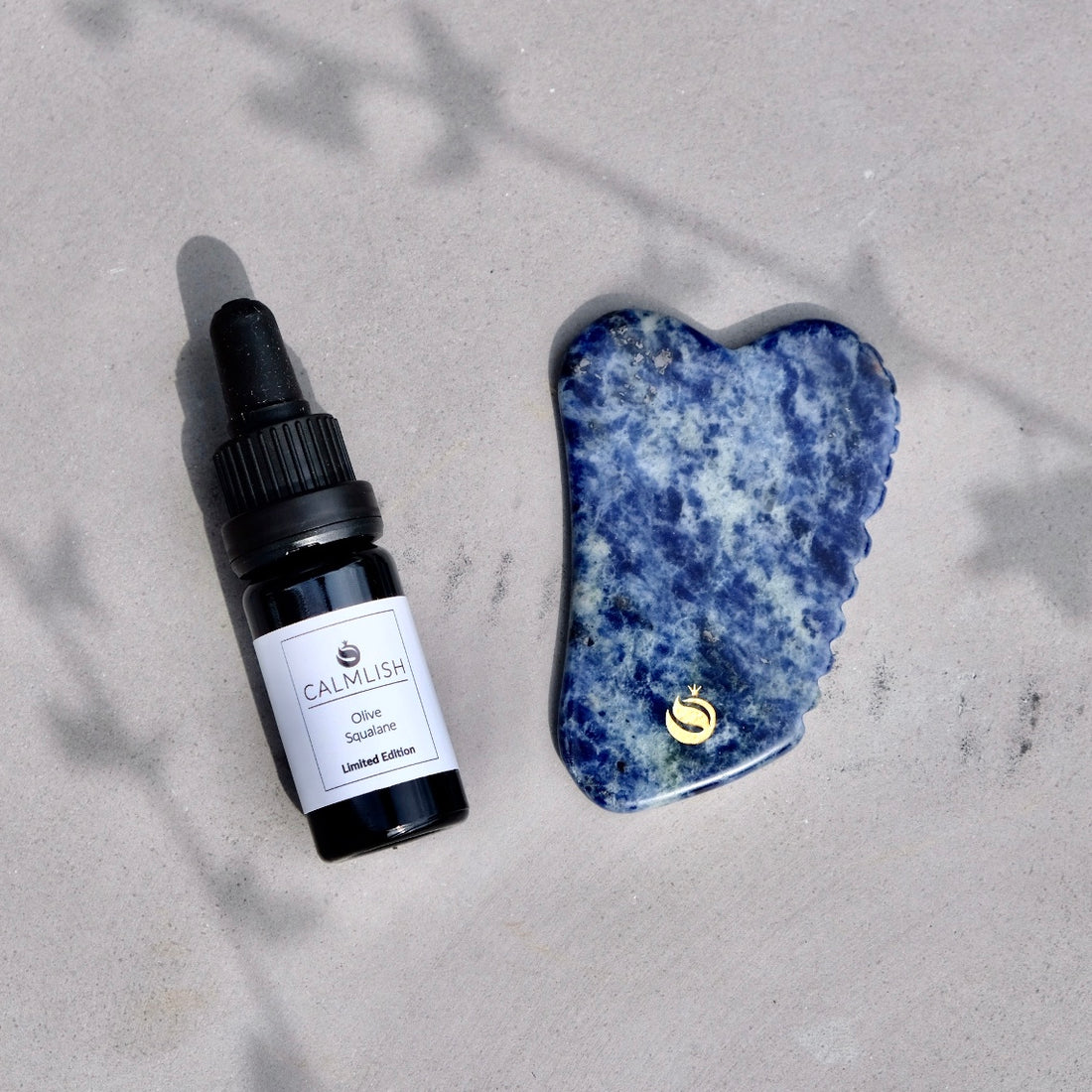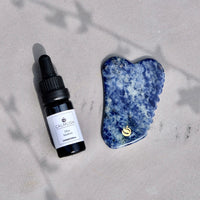 LIFT GUA SHA Sodalite - Limited Edition
This Lift Gua Sha in Sodalit is a Limited Edition
Our Lift series is for the gua sha facial professional or the advantaged gua sha enthusiast. The different shapes and angles fits the different gua sha facial tutorials from our book.
SODALITE
Pure flow for your skin. Sodalite is a powerful stone with its deep ocean blue hue and dept. It's a stone of communication, movement and flow.
Sodalite is wonderful for the oily, combination, puffy and congested skin types, where extra fow and movement of lymph and blood is needed.
Please note that all our crystals are unique and therefore there will be variations in colour, shape, structure, surface etc