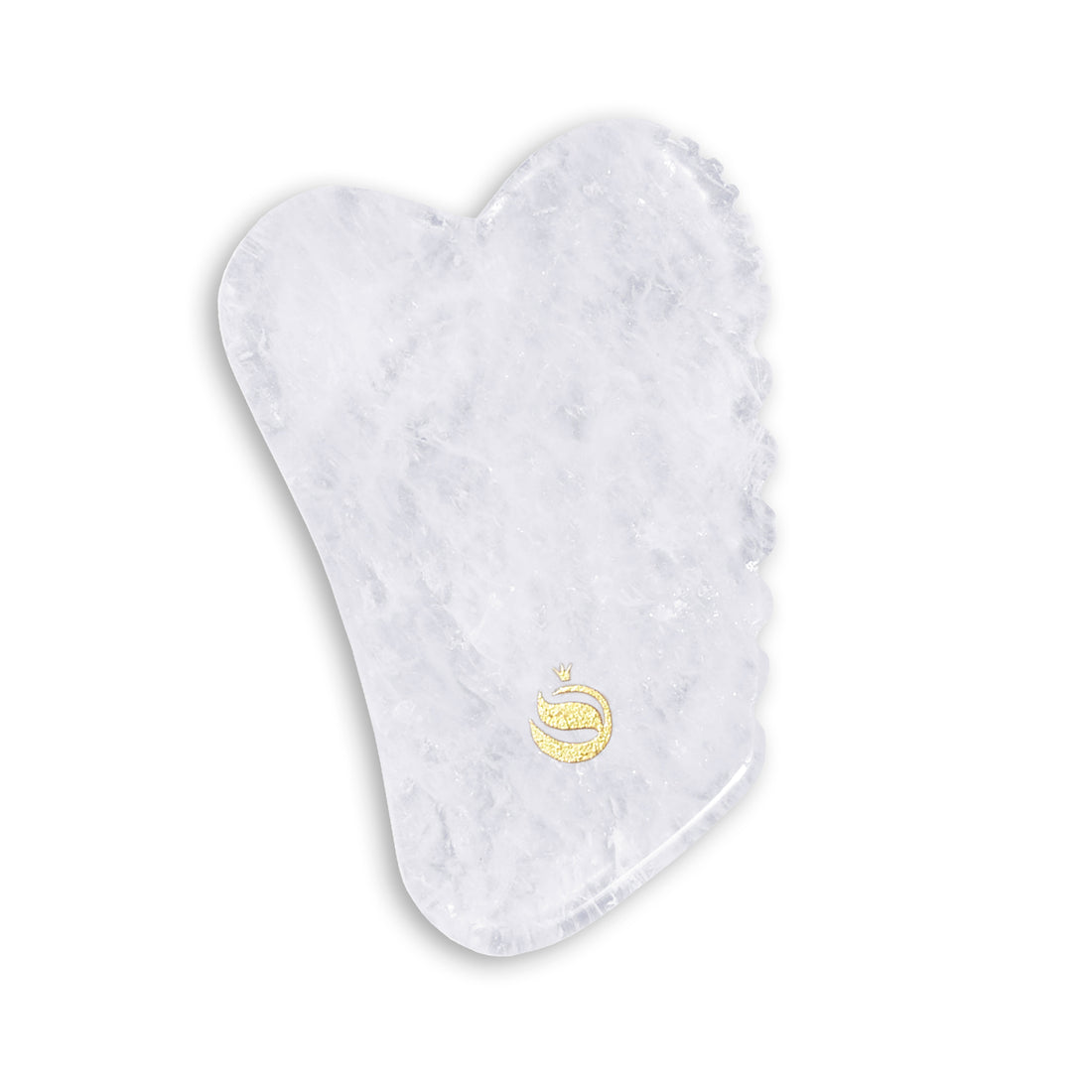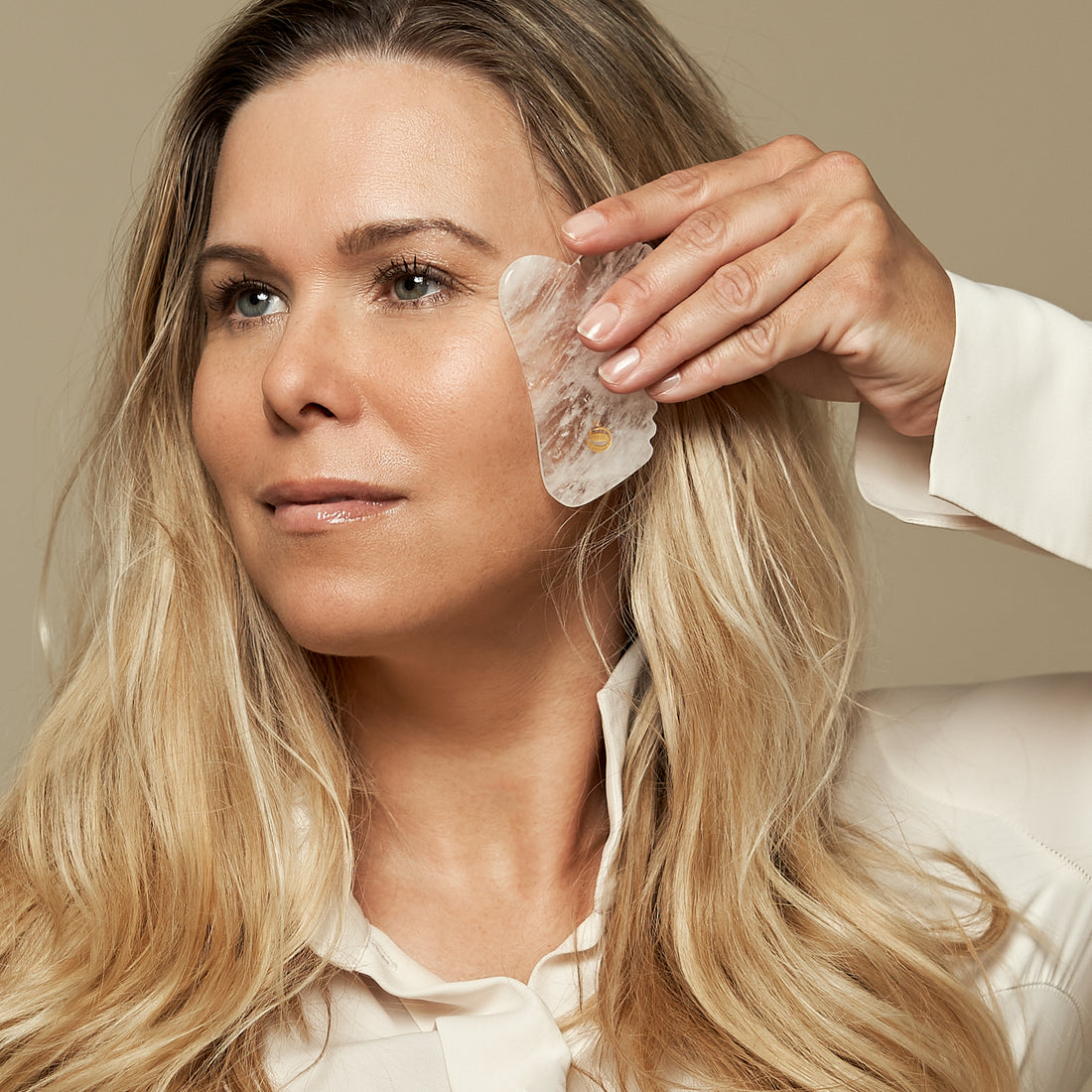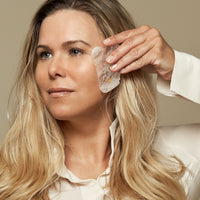 LIFT GUA SHA CLEAR QUARTZ - LIMITED EDITION
This Lift Gua Sha in Sodalit is a Limited Edition
Our Lift series is for the gua sha facial professional or the advantaged gua sha enthusiast. The different shapes and angles fits the different gua sha facial tutorials from our book.
CLEAR QUARTZ / ROCK CRYSTAL
Clear quartz is our multi purpose crystal that transforms and clarifes all skin types. Clear quartz is the ideal crystal to programme with your own unique intentions and skin wishes, and we ofen recommend clear quartz as our "beginner's gua sha" as the energy is agreeable with all.
Clear quartz is all so ideal for the super sensitive, reactive and allergic complexions that relax with the cooling calmness of clear quartz.
Please note that all our crystals are unique and therefore there will be variations in colour, shape, structure, surface etc
Gua Sha [pronounced "gwa shaa"] is an ancient Chinese healing and beauty tool specifically designed for the face and cellulite-prone areas on the body. 
Gua means to scrape and Sha means red spots/redness. The scraping technique involves scraping the skin to release toxins, waste products, tension, and pain from the body. It is a highly effective treatment with immediate results and long-term benefits. 
- Gives the skin a youthful glow
- Hydrates from the inside out 
- Reduces wrinkles 
- Minimizes pore size 
- Evens out skin tone and boots smooth skin 
- Reduces dark circles and bags under the eyes 
- Improves muscle tone and tightens the skin 
- Removes stagnant lymphatic fluid and build up
LIFT GUA SHA
1) Heart shape
The heart shaped side is for muscle relaxations, lifting and lymphatic drainage.
2) Small ridges
Side 2 is for erasing fine lines on lips and around the eyes (crows' feet)
3) Textured side
Side 3 is for reducing fine and deeper lines and wrinkles, scars and pigmentation. Side 3 is perfect for plumping lips too.
4) The short side
The short side is for lifting and contouring. Try this side for lifting under the brows and sculpting cheekbones. It also works well for gentle lymphatic drainage around the eyes.
5) The long, smooth side
The long, smooth side of the Gua Sha is for lymphatic drainage and lifting.
faceoil
It is important that you use a faceoil or a facebalm when doing your gua sha massage.
Shop Skincare
Calmlish Care
natural skincare